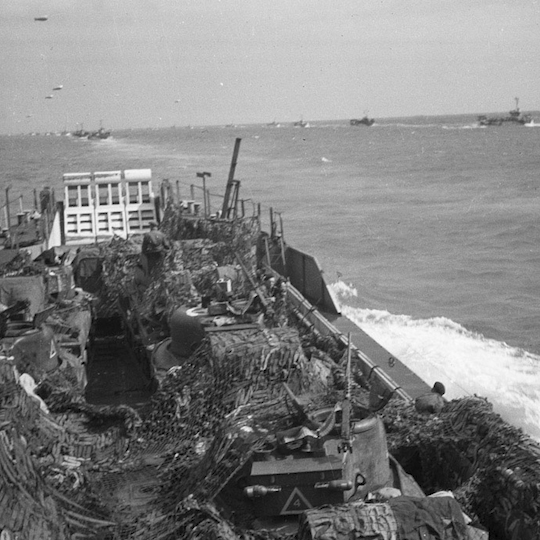 Thomas Hardwyre Milligan
Boatswain Thomas Hardwyre Milligan is one of the oldest people to be named on the British Normandy Memorial, aged 64 at the time of his death.
He was a merchant seaman, who served on one of the hundreds of civilian vessels requisitioned by the war time government to support the invasion of Normandy. Merchant Seafarers like Boatswain Milligan played a vital role in 'Operation Neptune', the Cross Channel convoys which kept D-Day and the Battle of Normandy going.
Boatswain Milligan's story is read by Andrew Choong, Curator of Historic Photographs & Ship Plans at the National Maritime Museum, Greenwich.
FALLEN HEROES
THOMAS HARDWYRE MILLIGANMerchant Navy • BOATSWAIN

Merchant Navy
SS Coral (Glasgow)

DIED 20 August 1944

AGE 64

SERVICE NO.