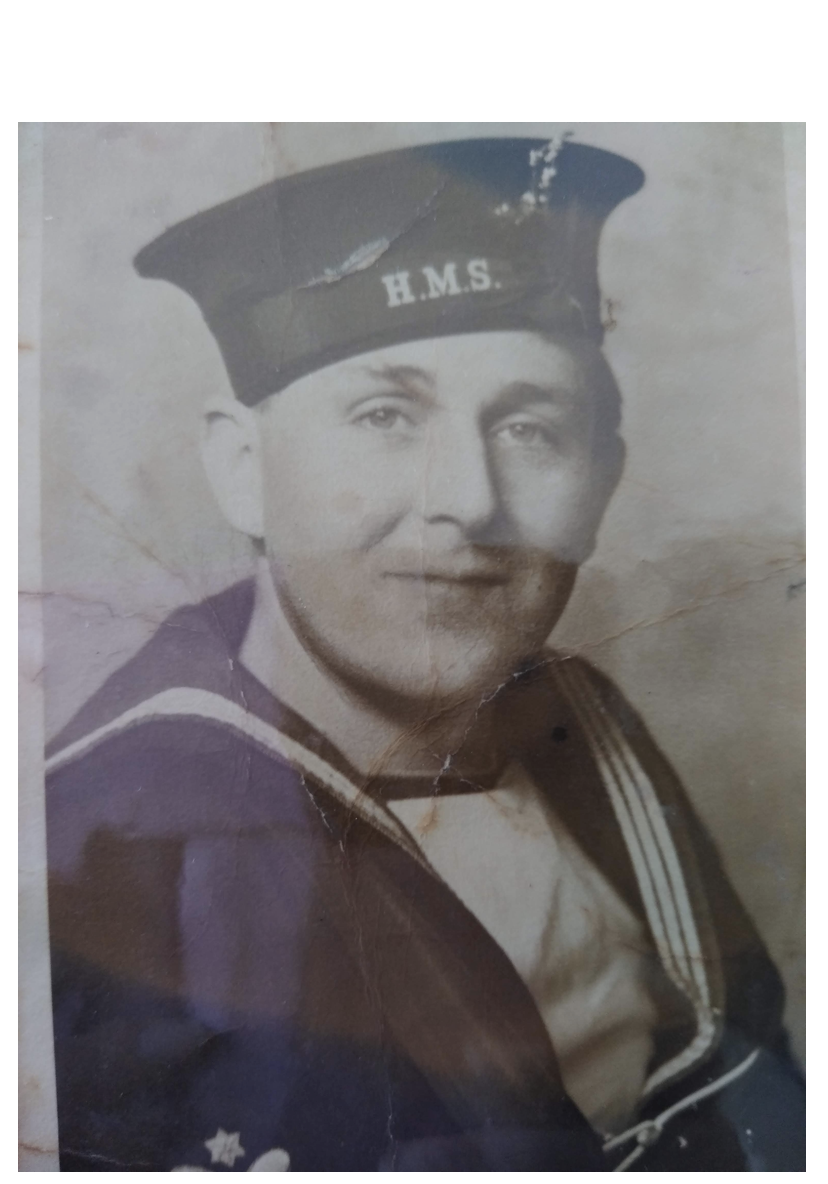 Sydney Tuckerman Patey
The information and photograph are shared by the Trust with kind permission from Sydney's great-niece, Ailsa Wotton.
My Great-Uncle Syd was born in the second quarter of 1917 in the village of Malborough, near Kingsbridge in Devon, and is commemorated in the church there. He was named Sydney because that is where his father (also in the Royal Navy) was at the time of his birth. His body was never recovered.
The following information is obtained via research by the Trust.
He was serving as a Petty Officer Stoker on HMS Hussar, a Halcyon-class minesweeper. On 27 August 1944 this ship was part of a group of minesweepers that were clearing an area of sea mines near Le Havre. Due to a breakdown in communications, naval headquarters mistook them for enemy vessels and ordered RAF Typhoon aircraft to attack. HMS Hussar and another minesweeper, HMS Britomart, were both sunk. In total 80 sailors were killed in this 'friendly fire' incident, two of them on a third minesweeper, HMS Jason.
FALLEN HEROES
SYDNEY TUCKERMAN PATEYRoyal Navy • PETTY OFFICER STOKER

Royal Navy
HMS Hussar

DIED 27 August 1944

AGE 27

SERVICE NO. D/KX 88010