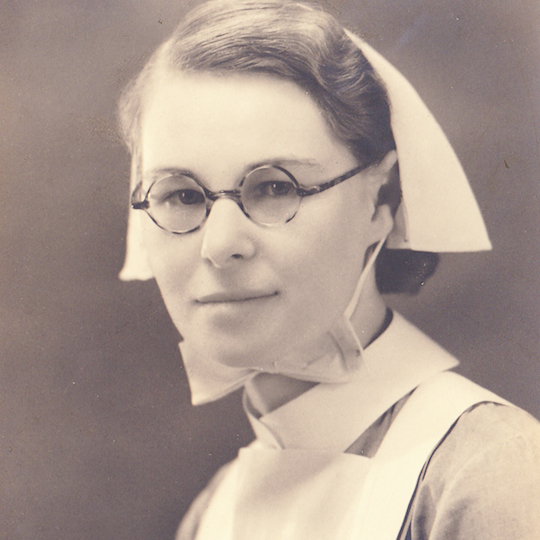 Mollie Evershed
Among the 22,442 people who lost their lives serving under British command on D-Day and during the Battle of Normandy, two were women.
Twenty-seven-year-old Sister Mollie Evershed and Sister Dorothy Anyta Field, who was 32, were both nurses. They were serving with the Queen Alexandra's Imperial Military Nursing Service.
This short film tells the story of Sister Evershed, narrated by Christine Fuller, who went to the same school as Mollie and has researched the school's history.
FALLEN HEROES
MOLLIE EVERSHEDArmy • SISTER

Queen Alexandra\\\'s Imperial Military Nursing Service

DIED 07 August 1944

AGE 27

SERVICE NO. 306582