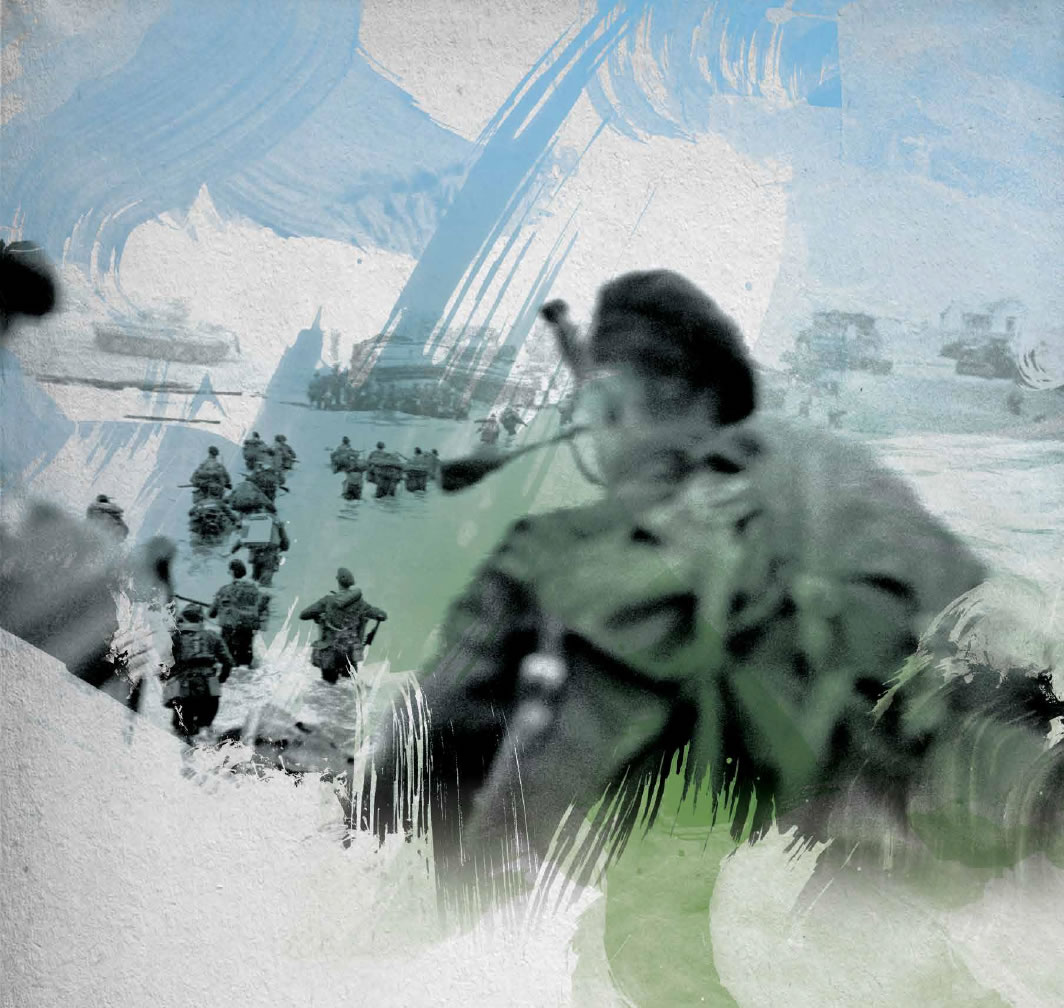 Leslie Ernest George Daniels
This story is shared by the Trust with kind permission from Leslie's nephew, Malcolm Daniels.
Leslie Ernest George Daniels was my father's brother, my uncle. He was killed on 10th July 1944 and he is commemorated on your wonderful memorial on pillar 154.
War had commenced when he joined the army as a driver for a high ranking officer. Sadly his younger brother, Harold, was killed in 1940, aged 19, when the ship on which he was serving, HMS Acasta, was torpedoed in the North Sea and sank which aggrieved Leslie enormously and made him feel he wanted to get out there and atone for Harold's loss.
He was obviously moved into active service, became part of the D-Day landings as he was serving with the 7th Battalion, Hampshire Regiment. My father did not know how he died or where he was buried in France so the Commonwealth War Graves Commission told us his grave was in Banneville-la-Campagne War Cemetery and we then looked into how he was killed. At first we believed that he was injured or possibly shell shocked, and was taken to Caen Hospital. He was recovering from his injuries, but one month later in July 1944, as we understand it, the town of Caen was held by the Germans, was under invasion by the British and at some point however it happened, the hospital took a hit and Leslie died in the hospital.
My father was deeply moved to have this story and extremely proud of his younger brother and we took my parents to visit his grave in 1993. It was a wonderful moving moment for my father as he never knew the words that his parents had asked to be written on the grave stone and was so pleased to have finally seen Leslie's place of rest. As a point of interest, my father Alfred was on HMS Barham when it was torpedoed and sunk, and was one of very few survivors, being captain of a gun turret and up aloft when the ship was hit.
However, new research has revealed that the circumstances of my uncle's death were incorrect. The 7th Battalion, Hampshire Regiment did not arrive in Normandy until 22nd June 1944 as their disembarkation was delayed by a major storm that hit the coast between 19th and 22nd June. They eventually landed near Le Hamel and they were held in reserve in the Bayeux area, taking over various sectors of the line before moving forward towards Cheux and then Baron.
The battalion's first significant attack took place on 10 July when they were tasked with capturing and holding the village of Maltot and the woods beyond as part of 130 Brigade's objective to secure the high ground between the Rivers Odon and Orne. Part of the Battalion reached Maltot but they encountered strong opposition from the Germans who were dug in there and the battalion suffered significant casualties, one of whom was my uncle Leslie.  As they were unable to overcome the German defences they were ordered to withdraw towards Verson later that day. Leslie was originally buried in Mouen before being reinterred in Banneville-la-Campagne War Cemetery on 9th January 1946.
It pleases our family very much to know that the lives lost in service to our country are being remembered in this way. We actually live in France, we have lived here in the Vendee since 2006, having originally owned a property since 1991, not far from the landing beaches in Normandy.
FALLEN HEROES
LESLIE ERNEST GEORGE DANIELSArmy • PRIVATE

Hampshire Regiment
7th Battalion

DIED 10 July 1944

AGE 25

SERVICE NO. 5507072