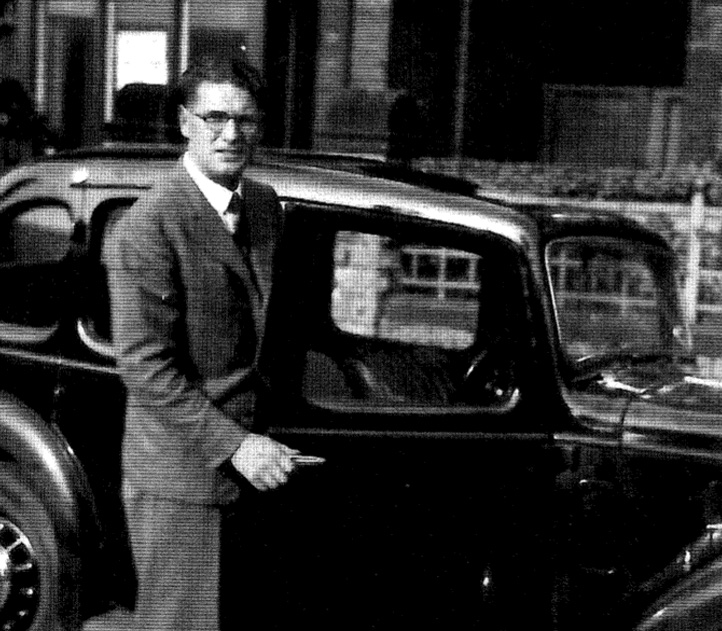 John Lawrence Walton
This story is shared by the Trust with kind permission from Dave Oddy, John's nephew.
My uncle, John Walton, is inscribed on the British Normandy Memorial.  My mother, Gladys Oddy, John's sister, is still going strong at 103 and I talked to her yesterday regarding John. She says that John went over with the crew to pick up HMS Magic from the USA as part of the lend-lease scheme. He told mum that the ship was not built well and they had a number of equipment failures bringing the ship across the Atlantic. The crew also thought it an "unlucky" ship due to other incidents that happened on board.
My mother corresponded with a number of his shipmates after John's death. They confirmed that he survived the sinking of HMS Magic which had been sunk by a midget submarine off Sword Beach and was picked up by HMS Cato. A number of the survivors stayed on deck but John was taken down to the Petty Officers mess for some refreshments. But a torpedo then hit HMS Cato in that area and he was killed.
We have visited the Portsmouth Naval Memorial to the Missing, Hampshire where John's name is inscribed and look forward to coming to Normandy and seeing the new memorial.
Normandy Memorial Trust – Additional Information
The Lend-Lease scheme enabled the United States (US) to supply military aid to its foreign allies. In June 1940 President Roosevelt had committed the US to supplying military aid to the opponents of Fascism. But Winston Churchill soon warned him that the United Kingdom would no longer be able to pay cash for the materials. So Roosevelt proposed the Lend-Lease Act which was passed in March 1941. It allowed the US to lend or lease war supplies to any nation deemed vital to the defence of the US and accept repayment "in kind or property or any other direct or indirect benefit which the President deemed satisfactory". The principle recipients of the scheme were the United Kingdom and Commonwealth countries though by the end of the war over 40 countries had received help through the scheme.
FALLEN HEROES
JOHN LAWRENCE WALTONRoyal Navy • PETTY OFFICER SUPPLY

Royal Navy
HMS Magic

DIED 06 July 1944

AGE 34

SERVICE NO. P/MX 80231