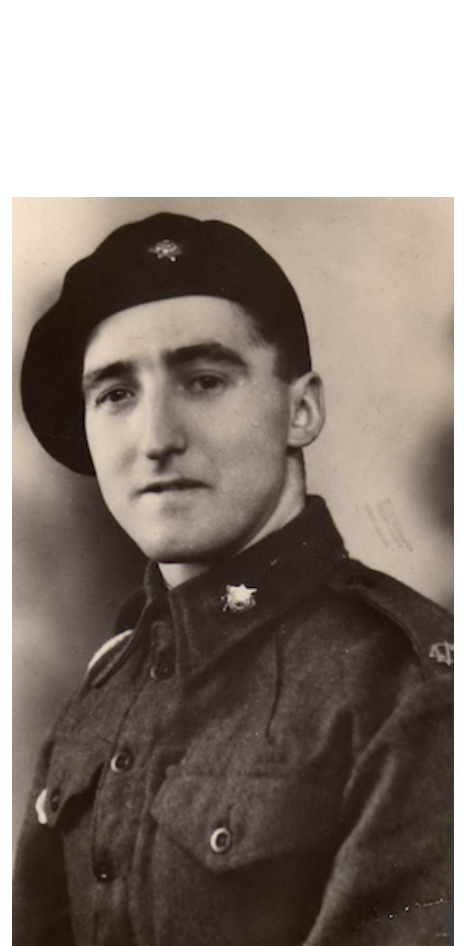 John Harold Stanley Griffiths
The story and photographs are shared by the Trust with kind permission from John's cousin, Gill Chadwick. This story also references two other servicemen named on the Memorial: Edward Murphy and Alfred Nippress Whitlock.
John Harold Stanley Griffiths was the eldest son of Ethel Rose (née Waterworth) and John David Griffiths.
He was known to his family as Harold in memory of his mum's beloved eldest brother Harold Leyland Waterworth who was killed in action on 31st of July 1917 at Passchendaele, whilst serving with the 1/5th Battalion of the King's Liverpool Regiment. John Harold was born weighing 10lbs on 26th January 1924 at his maternal grandmother's home at 223 Whitefield Road, Liverpool. Both his parents had served during WW1, Ethel as a Munitionette, and Jack, who was gassed whilst serving with the Royal Welsh Fusiliers.
At the outbreak of the Second World War, Harold was serving an apprenticeship to become a butcher in Huyton, Liverpool. However, on reaching his 18th birthday, he enlisted in 'A' Squadron of the 4th/7th Royal Dragoon Guards (RDG) and also became engaged to be married to a young lady named Madge.
Prior to D-Day, the 4/7th RDG moved to Halesworth in Suffolk where they remained locked in place for ten days. Harold wrote to his grandmother saying, "The weather is fine, it is getting us all brown, and the country air is making one feel fine."
On 6 June 1944 Harold, now nicknamed 'Joe' by his comrades, was a gunner in one of the first tanks ashore, landing on the beach, directly facing the position where the British Normandy Memorial is located.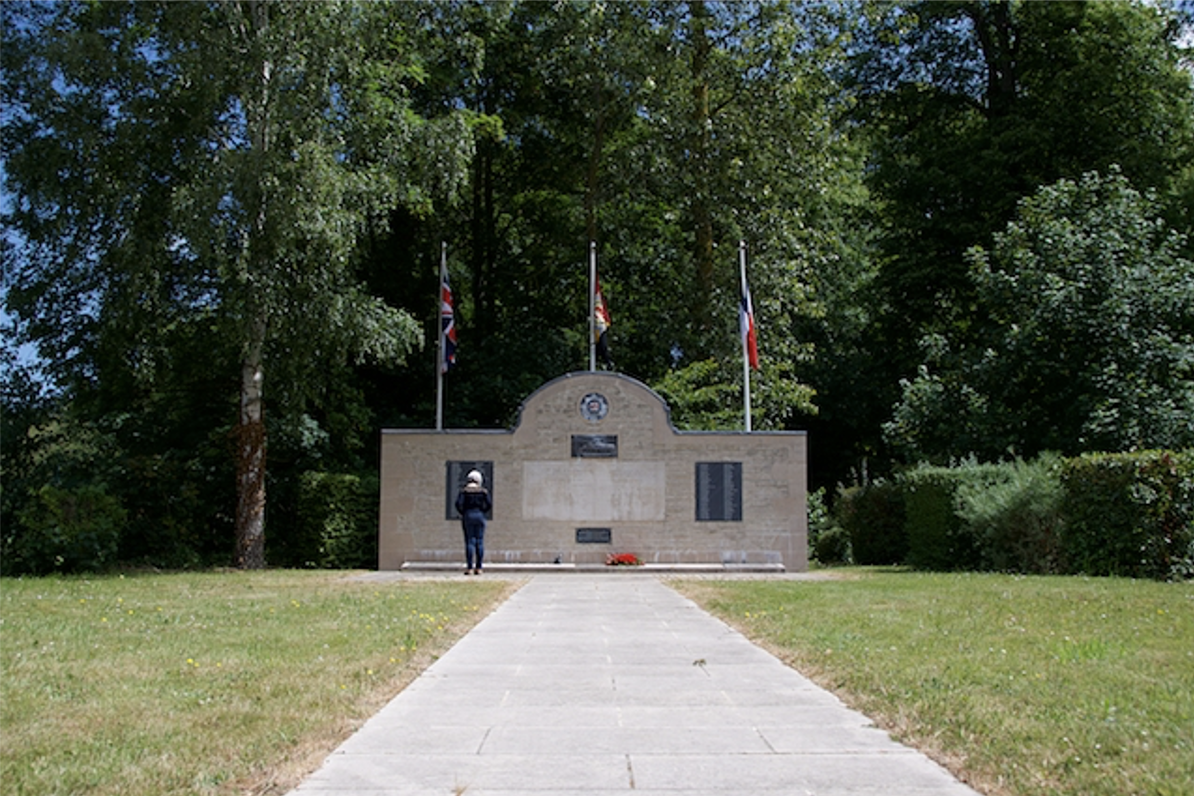 The first village liberated by the 4th/7th RDG was Creully, where another memorial stands. A commemoration service is held there every year on 6 June, which I attend with my husband in memory of my cousin.
On 28 June, Germans occupied a position in woods at Brettevillette, and the 4/7th were out in the open. The tank immediately in front of Harold's was hit by a shell. The Lieutenant in Harold's tank got to the turret to see what was happening and, in doing so, he rested his hand on the outside section of the turret. Another shell was fired which resulted in his fingers being blown off. Harold, together with the wireless operator, managed to pull him inside as he was bleeding profusely. Due to lack of space in the tank the First Aid box was carried on the outside. Harold volunteered to jump out to retrieve it, whereupon he was promptly killed by a German sniper. The 4th/7th then withdrew.
Those killed on that day were Trooper Edward Murphy, Trooper Alfred Whitlock and Harold. All were members of Captain Stirling's crew.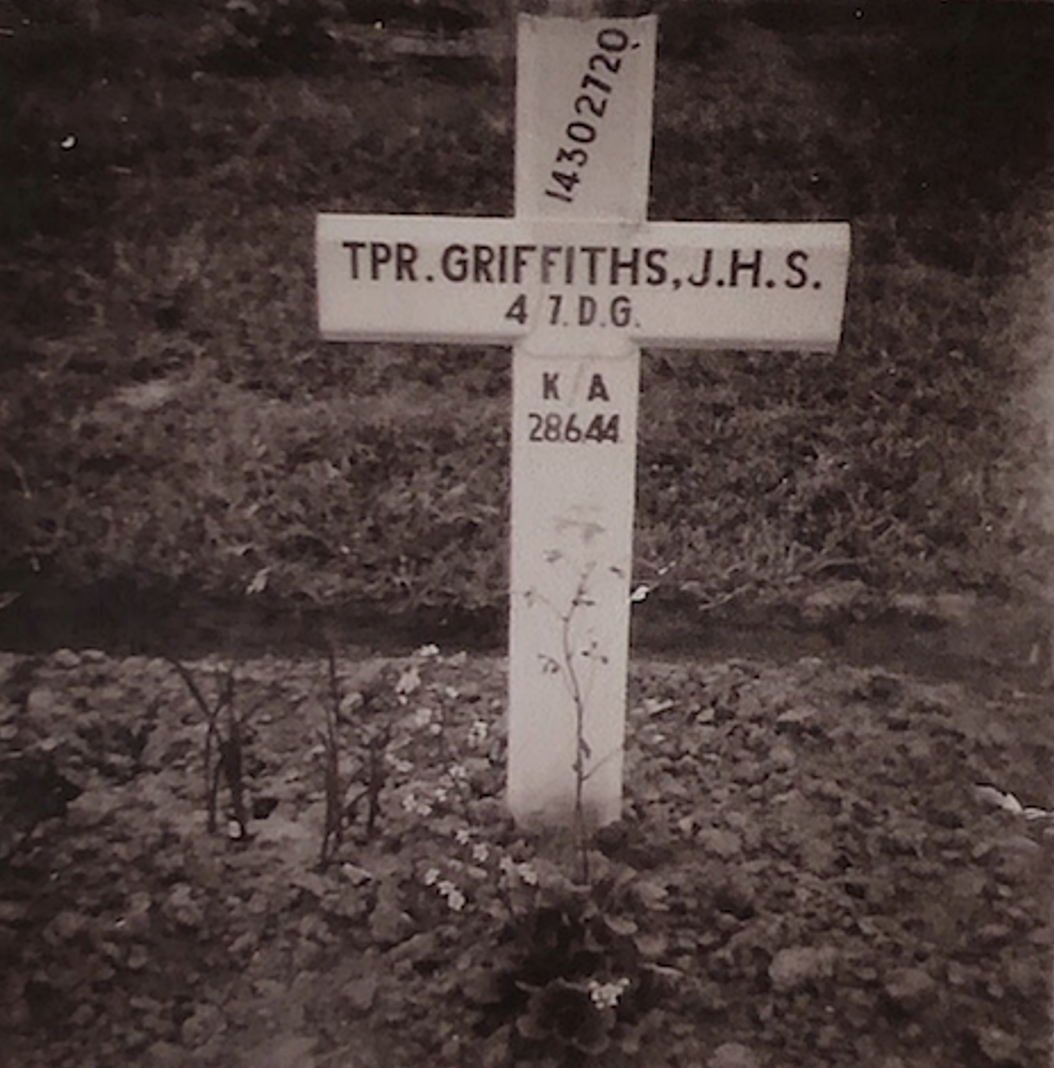 Harold was buried near the point where he fell at Brettevillette, but the following year his body was reinterred at Saint Manvieu CWGC Cemetery at Cheux, near Caen.
Harold's parents were never able to visit his grave. An entry can be seen, recorded in the accounts of Saint Margaret's Church, Anfield of a donation made by his parents in memory of their son.
FALLEN HEROES
JOHN HAROLD STANLEY GRIFFITHSArmy • TROOPER

Royal Armoured Corps
4th/7th Royal Dragoon Guards

DIED 28 June 1944

AGE 20

SERVICE NO. 14302720

EDWARD MURPHYArmy • PRIVATE

Royal Scots Regiment
8th Battalion

DIED 26 June 1944

AGE 24

SERVICE NO. 6984702

ALFRED NIPPRESS WHITLOCKArmy • TROOPER

Royal Armoured Corps
4th/7th Royal Dragoon Guards

DIED 28 June 1944

AGE 20

SERVICE NO. 14299660