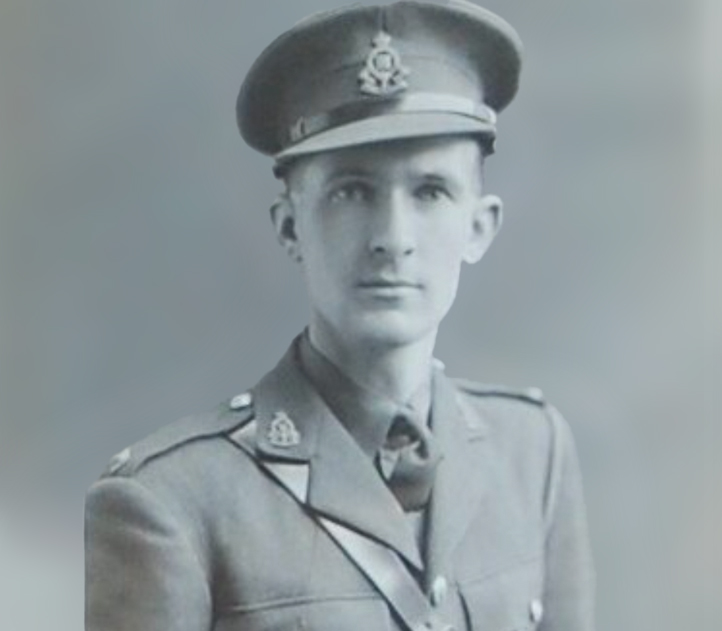 Donald Forrest
The story and photographs are shared by the Trust with kind permission from Donald's niece, Maureen Downie. 
My uncle, Captain Donald Forrest, was listed missing in action on 8 June 1944.
Uncle Donald was married but had no children. I don't think he had been married for very long. I don't remember his widow though I know she remarried. I was only a few months old when he was lost. He was the youngest of five children by a fair number of years, having three brothers and one sister. He was the only one of the family to fight in the war. Before the war, he worked for the Pearl Assurance Company.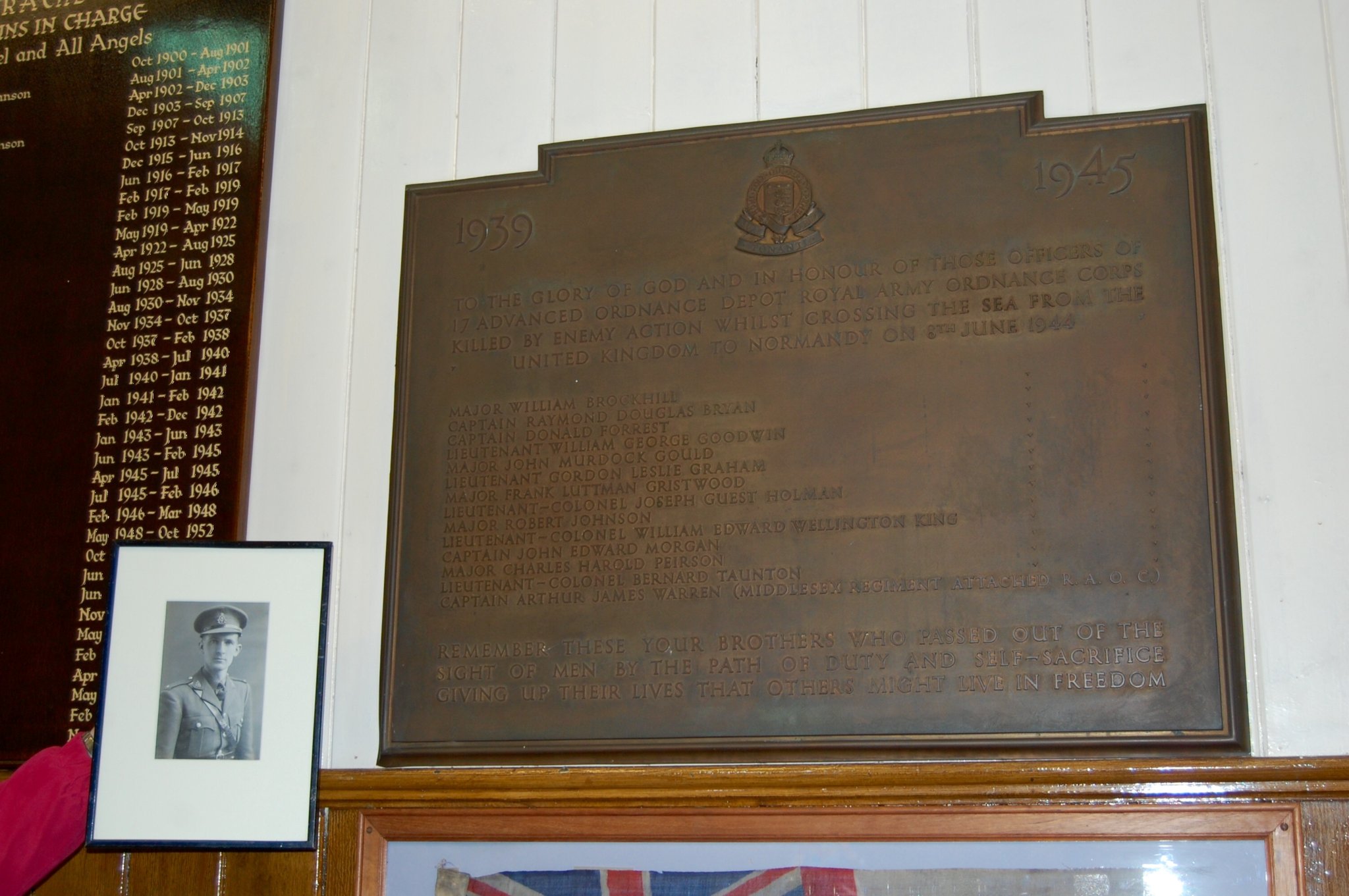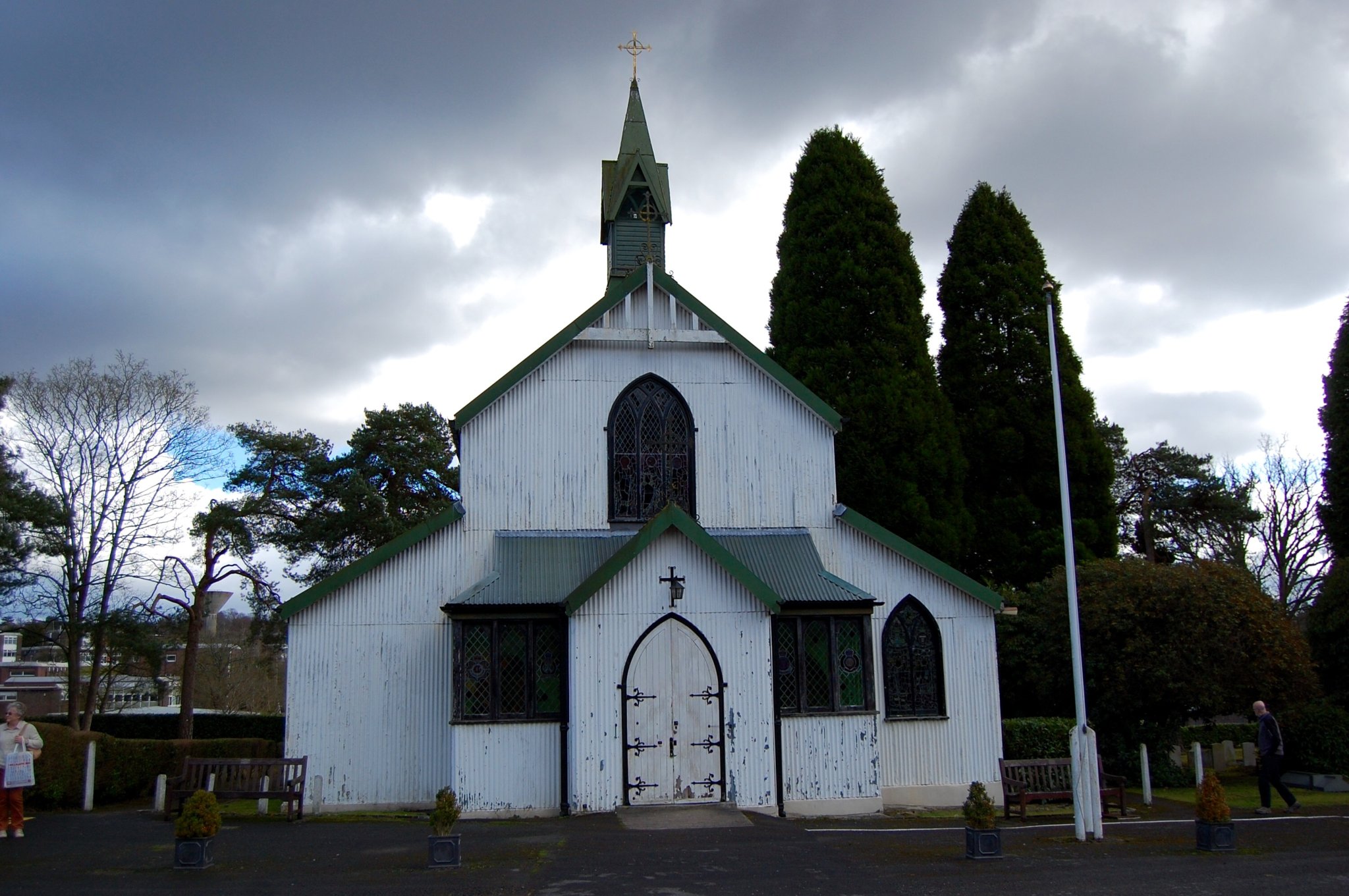 Recently, I discovered that my uncle's name is engraved on a plaque in St Barbara's Garrison Church in Deepcut, Surrey. I decided that I must visit the church. It was very moving to see his name there. My late grandmother and late father would have been very touched to see Uncle Donald commemorated on a plaque hundreds of miles away from his native Scotland.
The following information is obtained via research by the Trust.
Captain Donald Forrest was part of a group of officers from 17 Advanced Ordnance Depot, Royal Army Ordnance Corps, who were due to land in Normandy soon after D-Day, ahead of the main force from their unit. Their ship or landing craft was torpedoed during the crossing to Normandy and he died at sea, with his body never being recovered.
FALLEN HEROES
DONALD FORRESTArmy • CAPTAIN

Royal Army Ordnance Corps
17 Advanced Ordnance Depot

DIED 08 June 1944

AGE 28

SERVICE NO. 220436
CATEGORIES