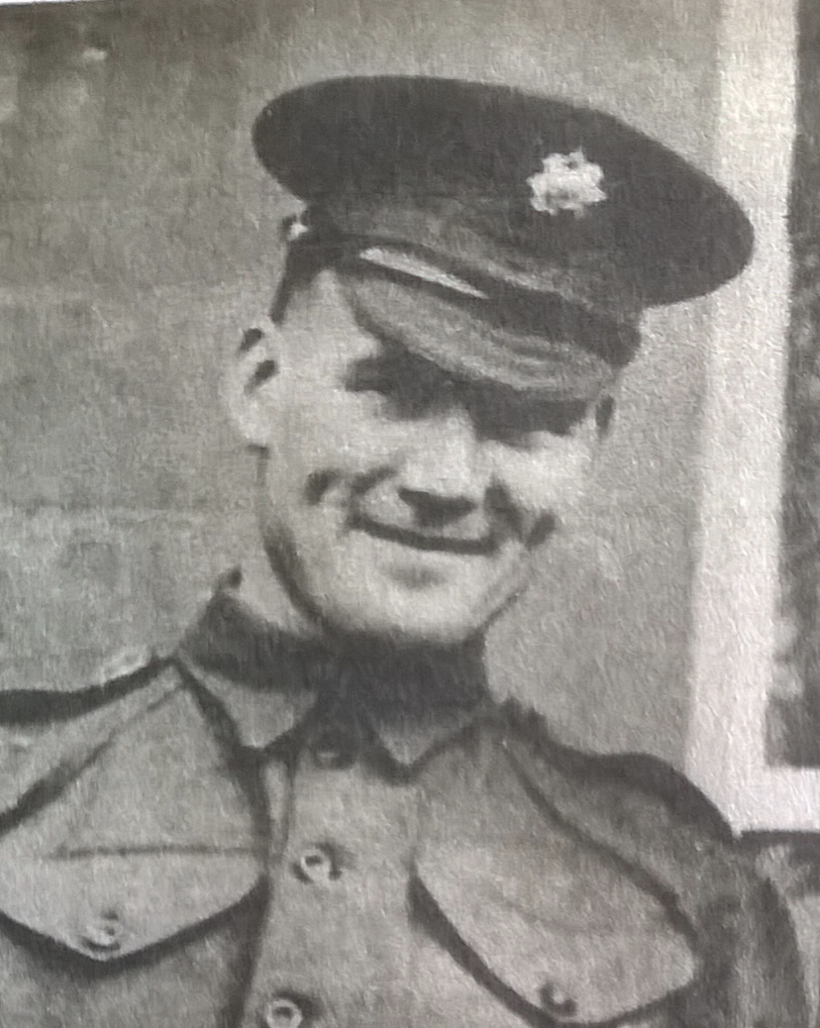 Andrew Hay
The story and photographs are shared by the Trust with kind permission from Andrew's niece, Mary Treadgold.
Andrew married my mother's sister Mabel Prudence Simpson (known as Prue) on 11 March 1944 in Bath, Somerset. He died on 30 July 1944 near Les Loges, on the first day of Operation Bluecoat. Unfortunately, I didn't get to meet or know him, as I was born five months after Andrew died, but for the first few years of my life I lived with my parents in the family home where Prue (Andrew's widow) lived, hence my interest in Prue and the loss of her husband.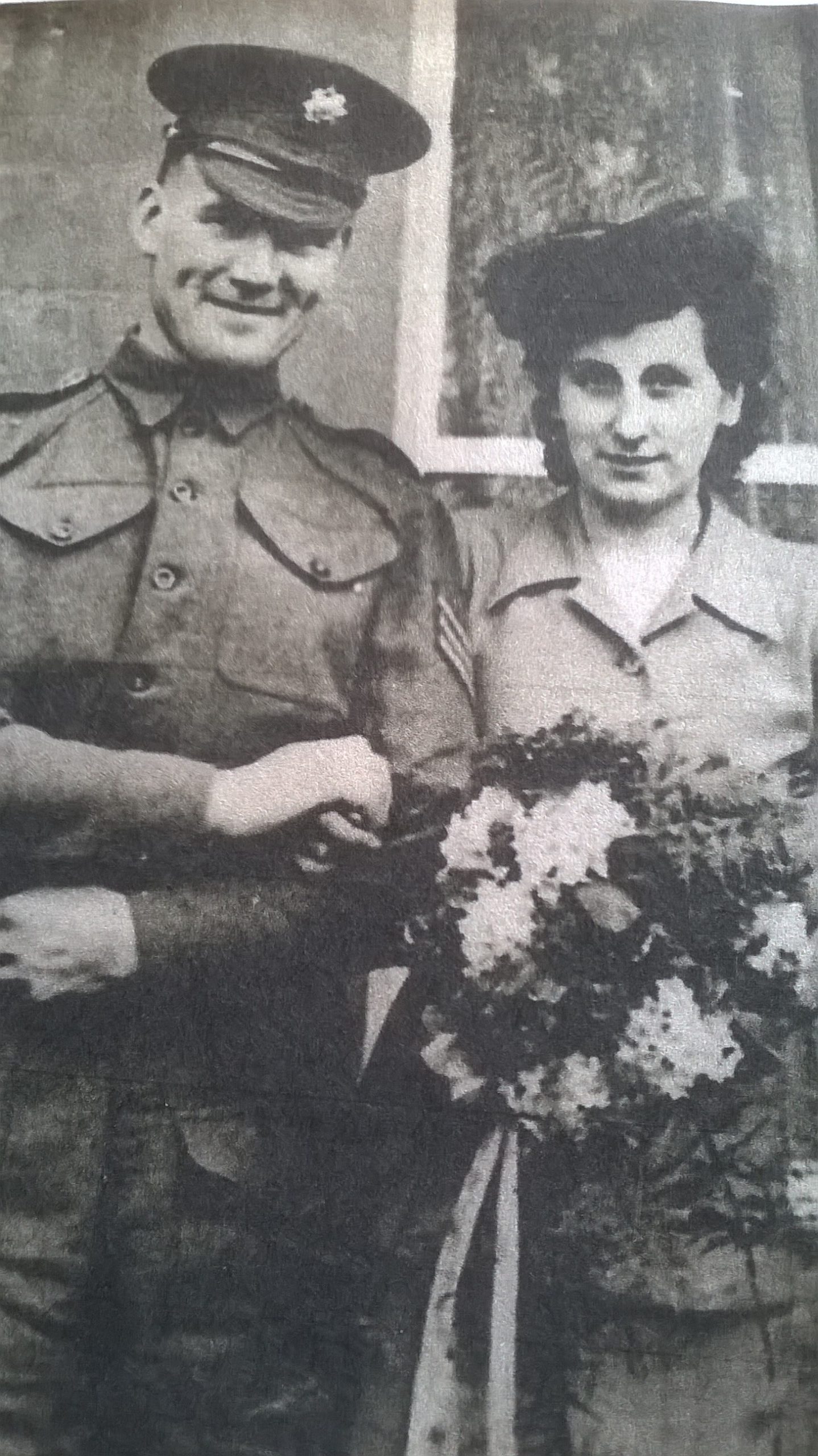 Andrew and Prue on their wedding day.
Andrew was born in Larkhall, Lanarkshire, Scotland. He enlisted in June 1940 when he was 23, and was in the Guards Armoured Division, eventually working with and on Churchill tanks. He spent the first four years with the Guards training in England, eventually meeting my Aunt whilst he was stationed on Salisbury Plain, Wiltshire.
I have done a lot of online research into Operation Bluecoat and Andrew's time in the Guards. As a result, I have met many others also interested in the same Operation. With the help of a Second World War researcher, Scots Guards, local museums and many more who all donated, on 28 July 2019 a memorial was unveiled in a picnic area near Les Loges and as near as possible to Hill 226 where the men lost their lives on that fateful day.

During the Battle of Normandy Andrew served in 3rd (Tank) Battalion, Scots Guards. This unit was part of 6th Guards Tank Brigade, an independent brigade which attached to different infantry divisions as required to provide tank support. At the time of this death the brigade was supporting 15th (Scottish) Infantry Division.
On 30 July 1944, 3rd (Tank) Battalion, Scots Guards were ordered to seize Hill 226 near Les Loges, which was several miles behind German lines. The battalion reached its objective but then came under fire from enemy Jagdpanther tank destroyers which destroyed eleven British tanks. The battalion's casualties that day included twenty-four men who were killed.
FALLEN HEROES
ANDREW HAYArmy • SERJEANT

Scots Guards
3rd (Tank) Battalion

DIED 30 July 1944

AGE 29

SERVICE NO. 2698812