George Batts
MBE, Leg d'Hon.
Normandy Veteran Patron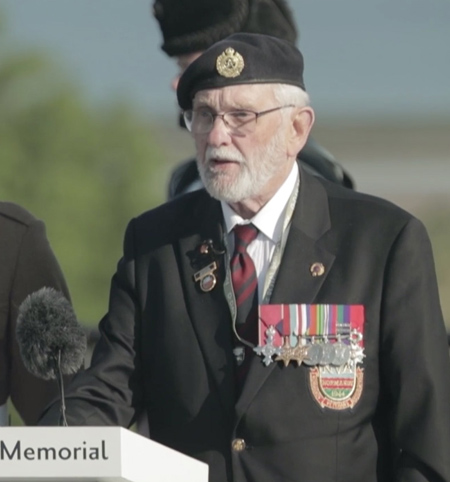 It has been my dream for many years that a Memorial be built in Normandy to record the names of all the British servicemen and women and those from the civilian services who lost their lives in the D-Day landings and the Normandy Campaign.
The Americans have a memorial at Omaha and the Canadians a memorial on Juno. It is not right that the Brits do not have a similar memorial.
When the Normandy Veterans Association disbanded in 2014 and I stepped down as National Secretary I was determined to raise the money to build a memorial to all the mates we left behind.
The British government has given us a fantastic start in funding terms – but to deliver the complete memorial project to match those of other nations we will need to go further.
It is my greatest wish and that of other Veterans to see this project completed in our lifetimes. If the remembrance of what was done on the D-Day beaches matters to you we would be so grateful for your support. In the name of the Normandy Veterans, thank you.