Normandy Landings
6 June 1944 was D-Day, the start of the Allied landings in Normandy. Led by the United Kingdom, the USA and Canada, the armed forces of thirteen Allied nations took part in the campaign. They aimed to liberate France and advance into Germany to defeat the Nazi regime and end the Second World War.
The United Kingdom played a key role in the Normandy campaign. The landings were launched from the south coast of England. On D-Day the three Allied commanders responsible for land, sea and air forces respectively were all British, as were nearly half the troops. British forces came ashore on two of the five landing beaches – Gold and Sword – and in addition many British troops also landed on the Canadian beach, Juno. British airborne troops landed by parachute and glider at the eastern end of the beach landings. Ships and landing craft of the Royal Navy, and aircraft of the Royal Air Force, operated over the whole landing area and beyond.
D-Day was just the beginning of the struggle. For nearly three months, hard fighting took place throughout the region. By late August 1944 the German army in Normandy was in full retreat, and finally on 25 August Paris was liberated.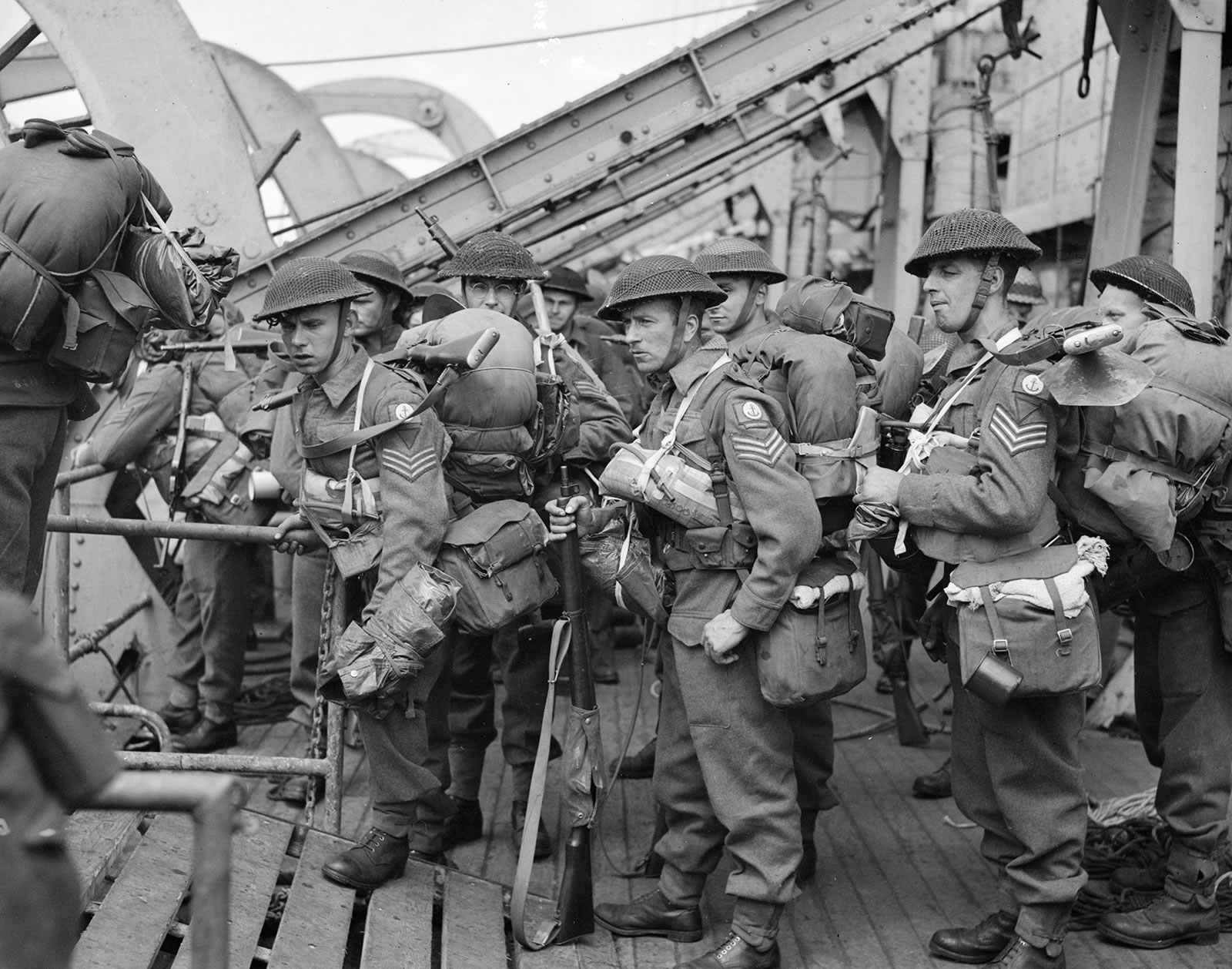 British soldiers about to transfer from ship to landing craft for going ashore on D-Day
(PO Donovan J. Thorndick / Canada. Dept. of National Defence / Library and Archives Canada / PA-190830)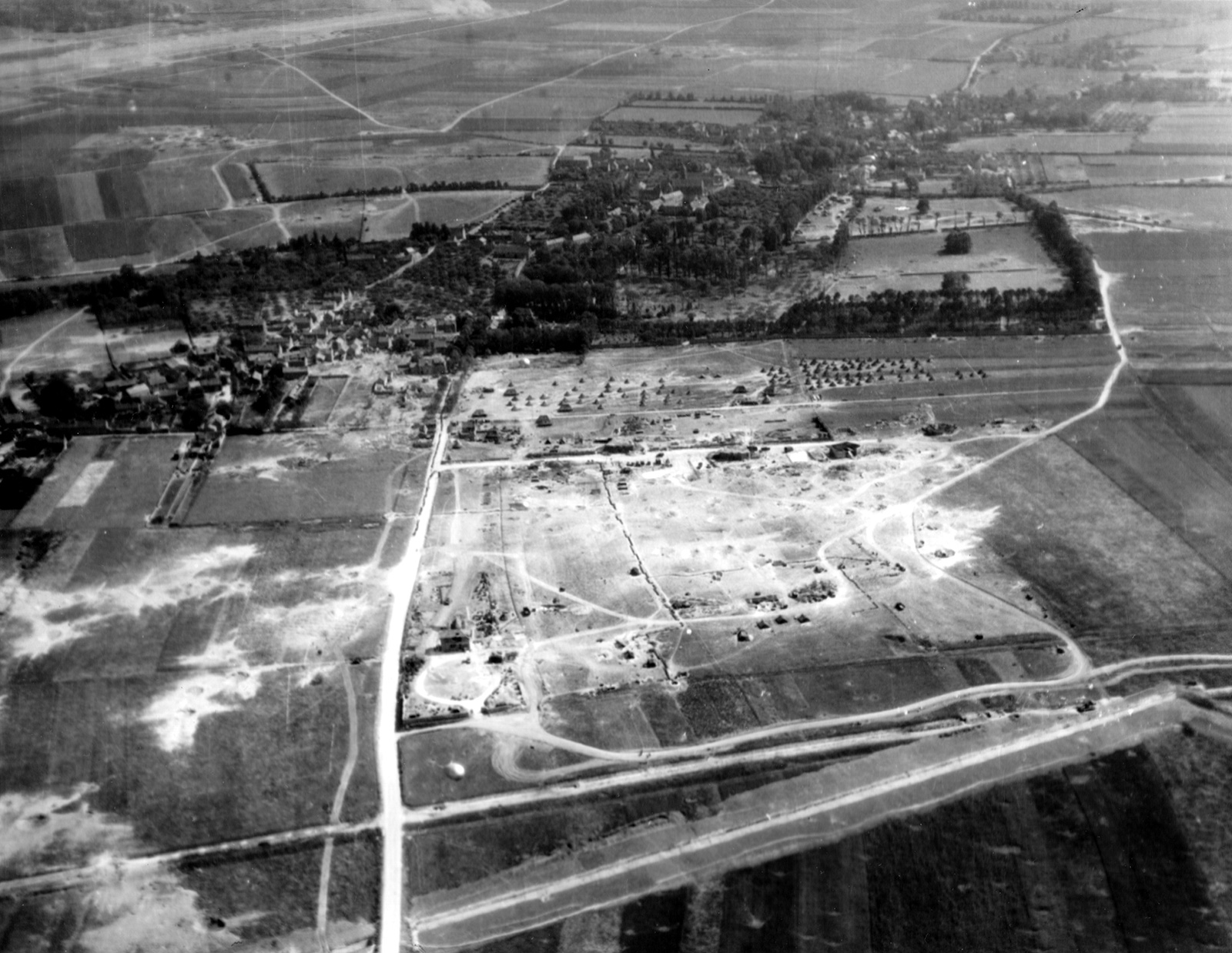 An aerial photograph of the German Mont Fleury gun battery at Gold Beach, taken after D-Day. The future site of the British Normandy Memorial is just to the right of the area shown in this photograph.
(Conseil Régional de Basse-Normandie / National Archives USA)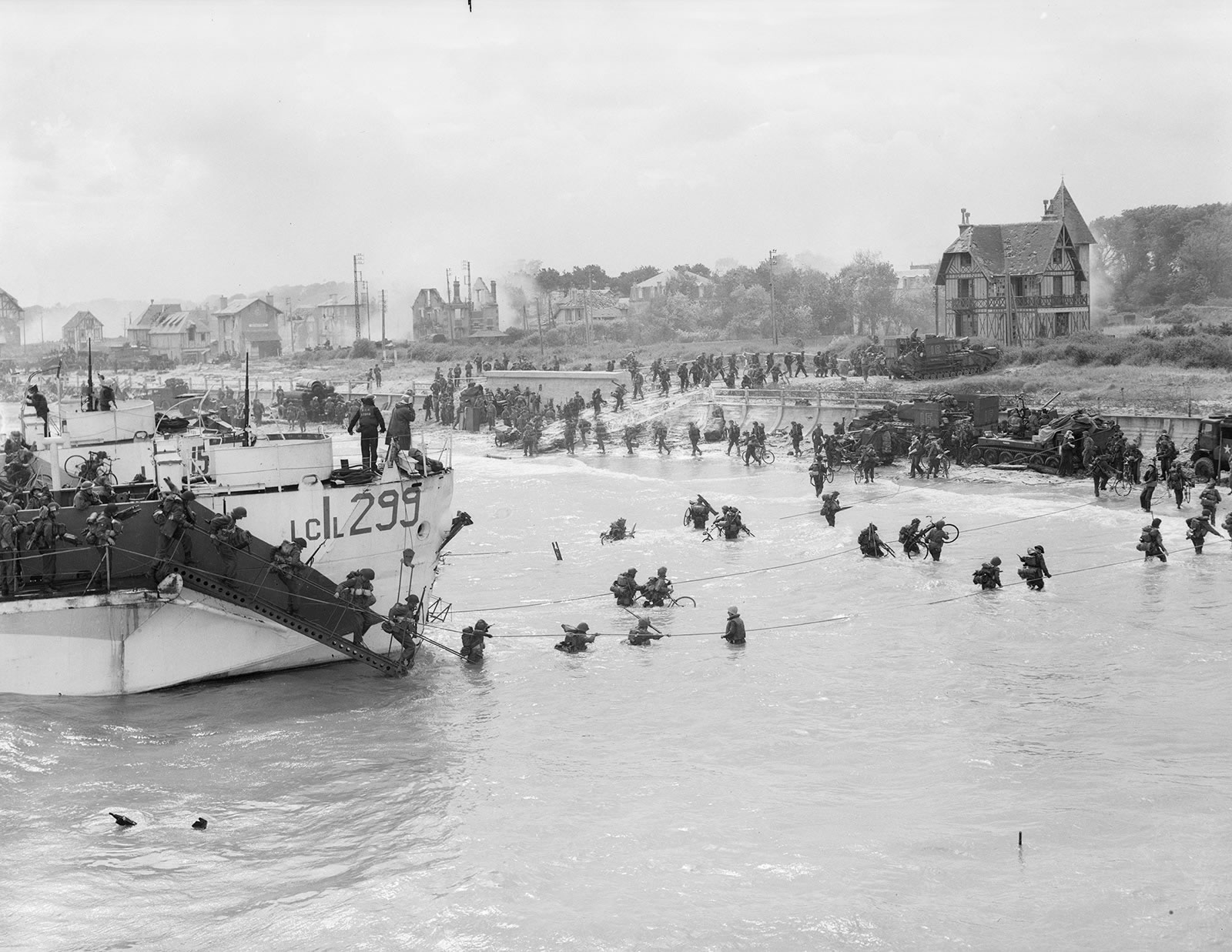 Canadian troops landing at Juno Beach on D-Day
(Gilbert Alexander Milne/Canada. Dept. of National Defence/Library and Archives Canada/PA-122765)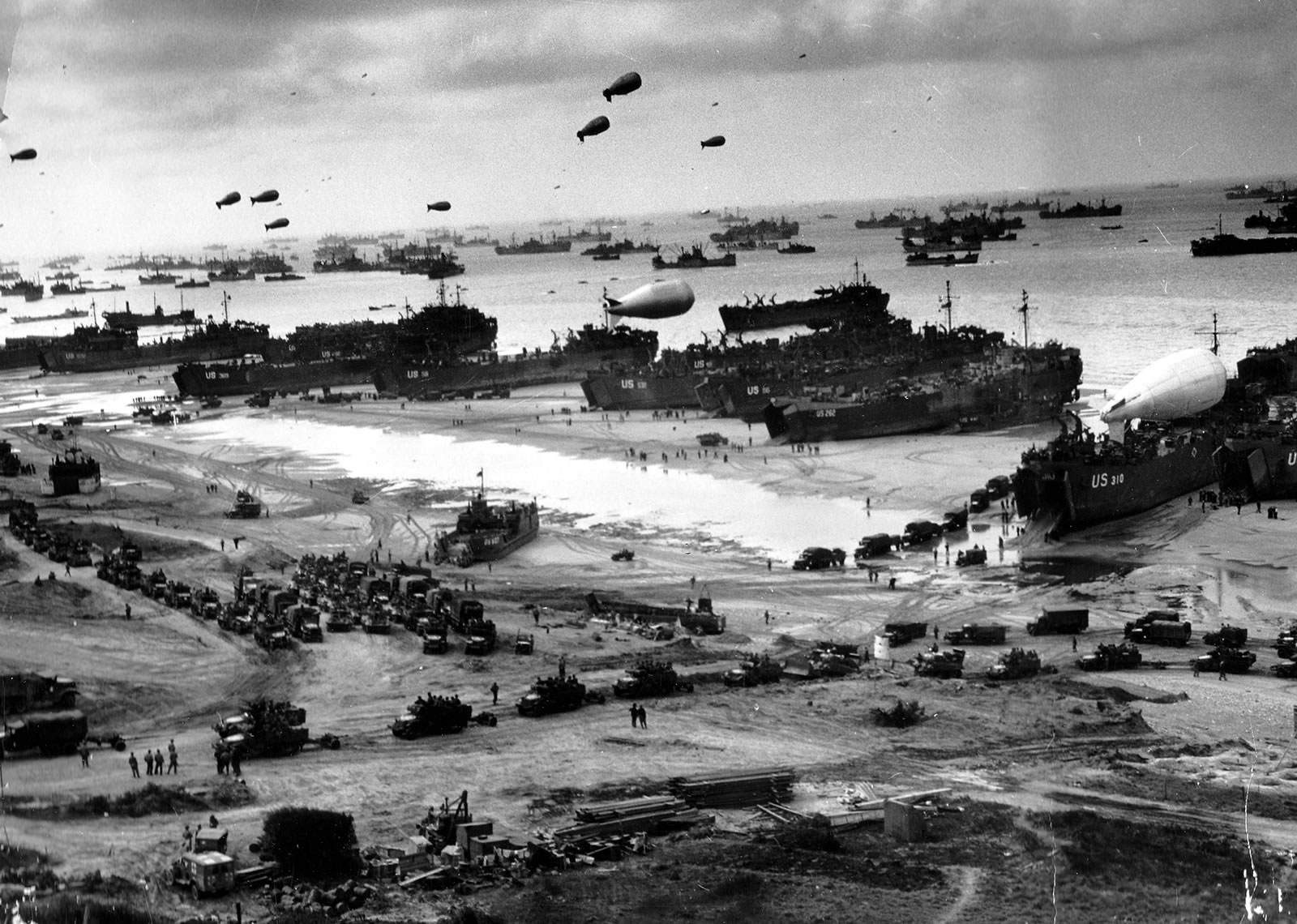 American and other Allied shipping unloading at Omaha Beach shortly after D-Day
Conseil Régional de Basse-Normandie / National Archives USA)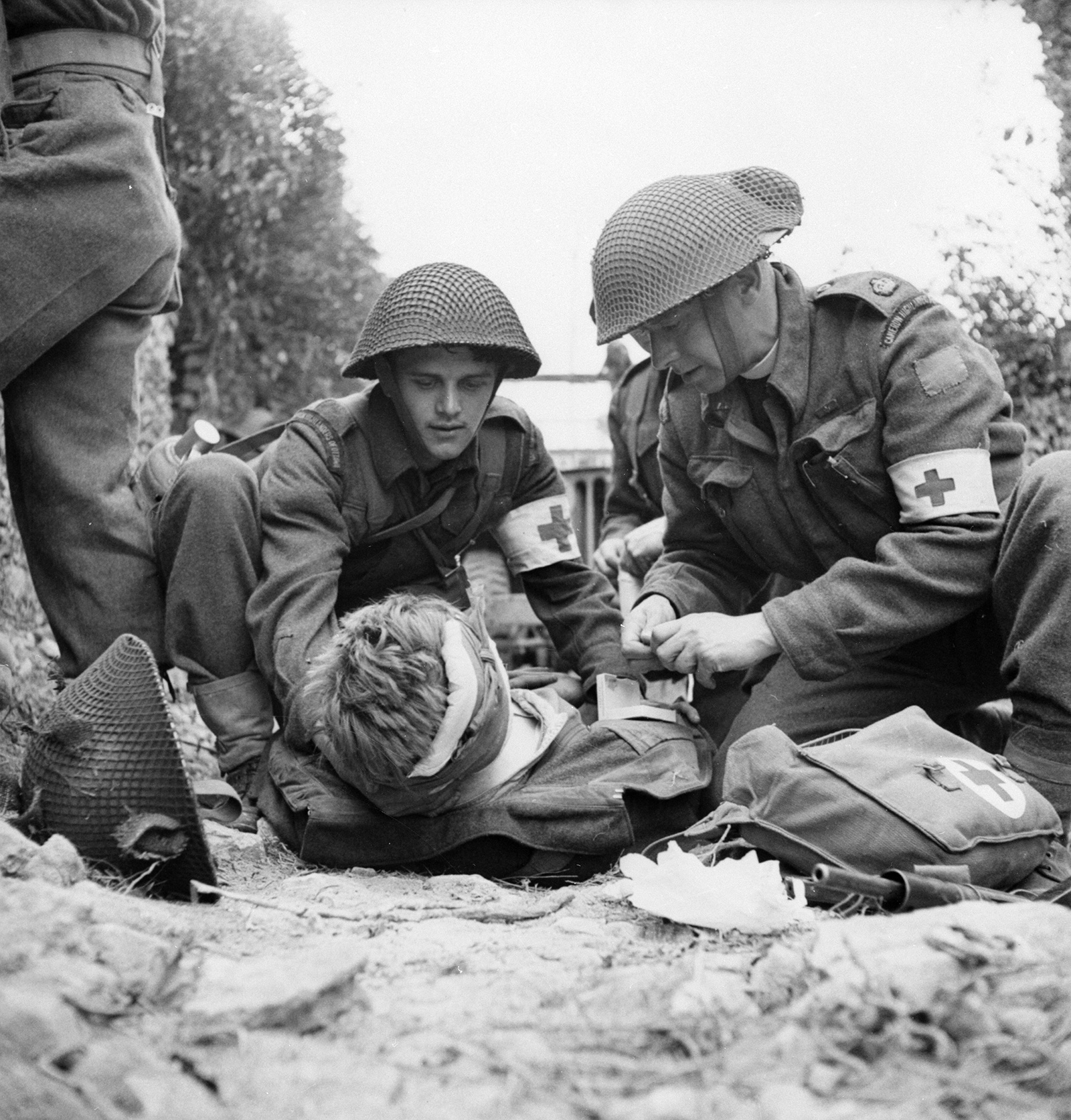 A Canadian chaplain and medics help a wounded soldier during the Battle of Normandy, July 1944
(Lieut. H. Gordon Aikman / Canada. Dept. of National Defence / Library and Archives Canada / PA-133244)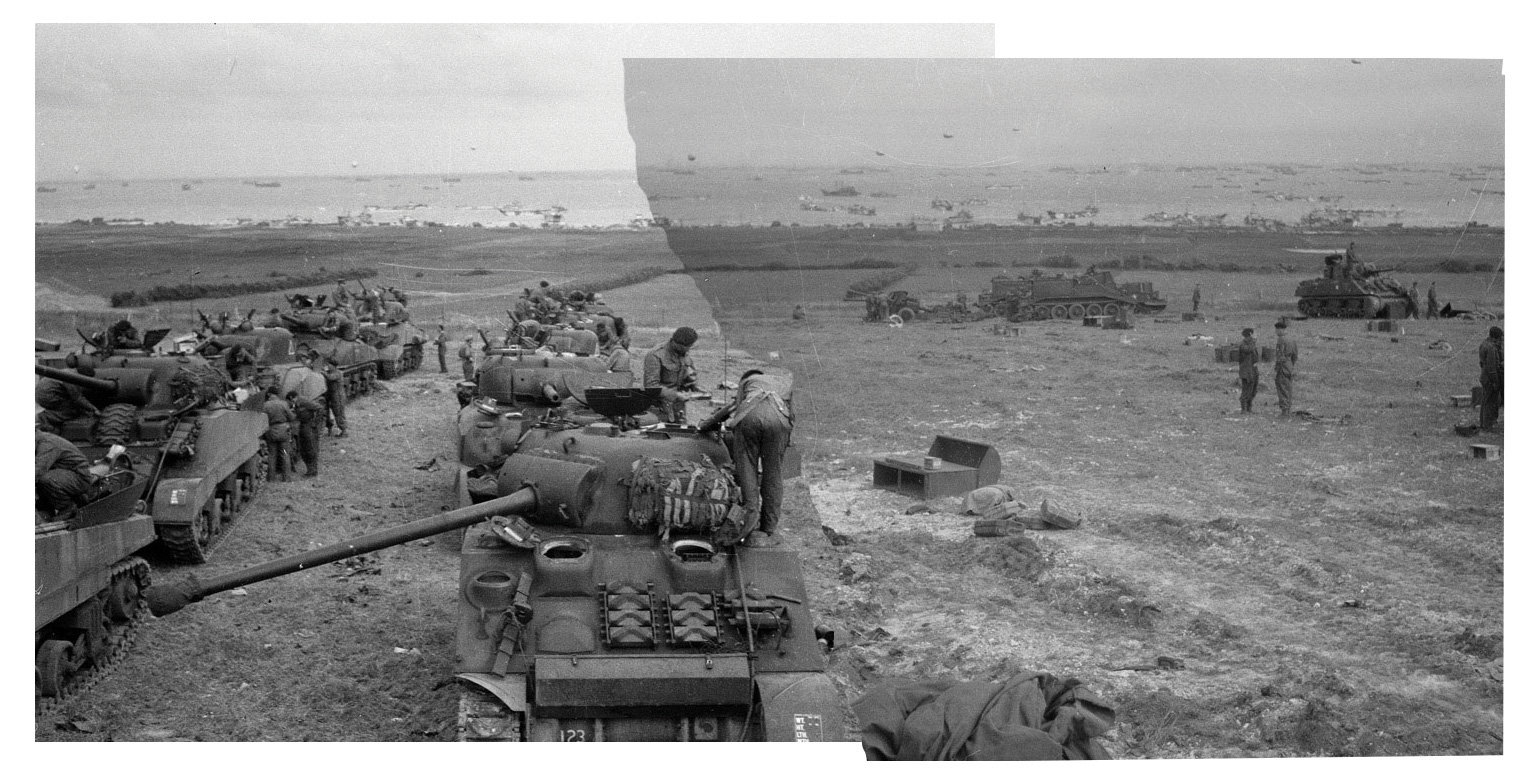 Gold Beach on 7 June 1944
Courtesy National Army Museum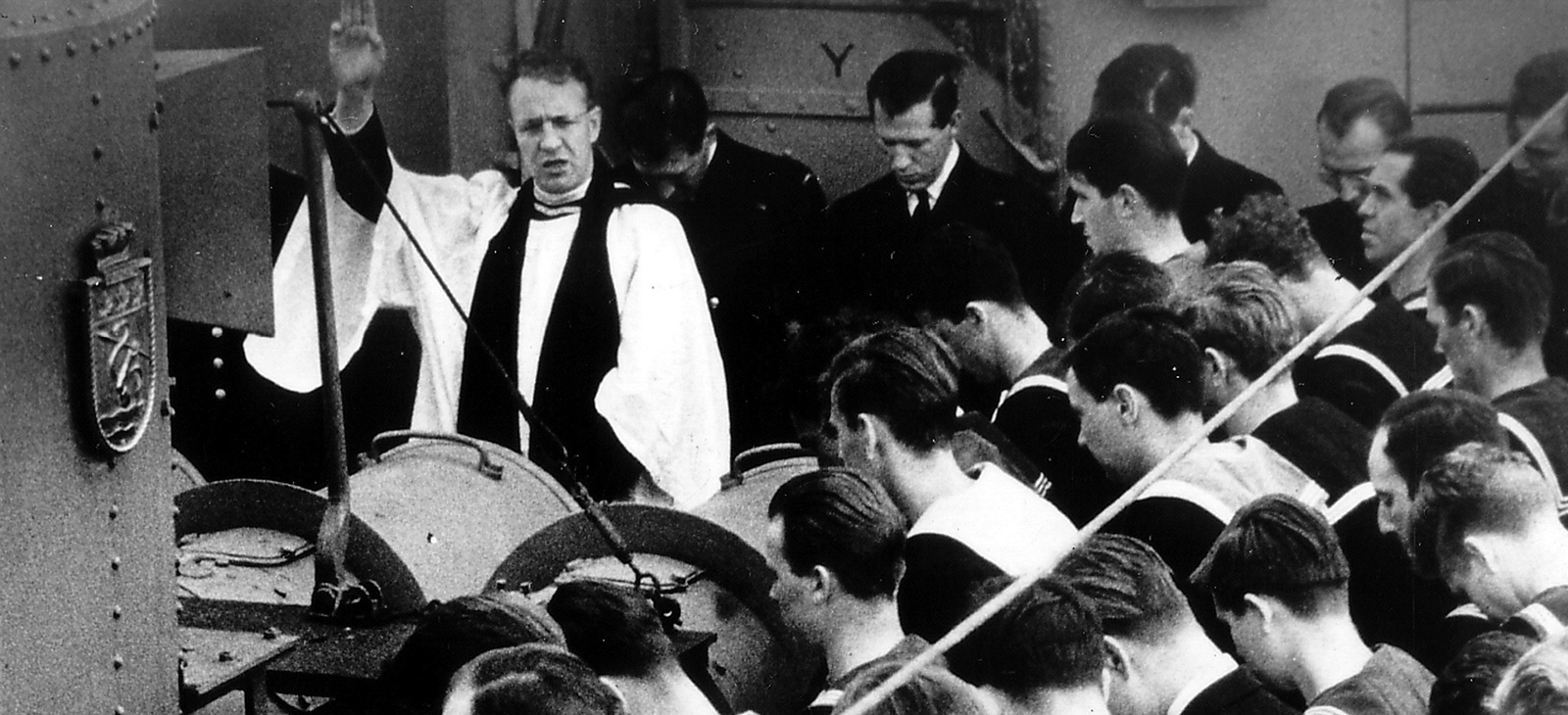 A chaplain leads sailors in a church service on board HMCS Algonquin.
(Conseil Régional de Basse-Normandie / National Archives USA)