Silent Auction of Signed Calendars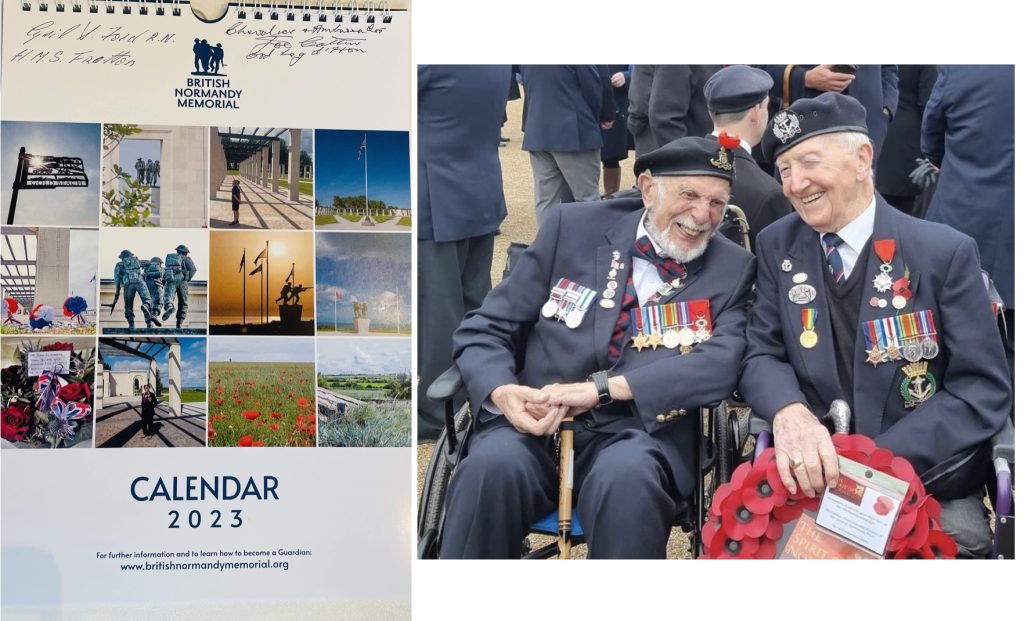 Eight copies of the 2023 British Normandy Memorial Calendar signed by Normandy Veteran Ambassadors Joe Cattini and Stan Ford are up for auction. Calendars will be sent out before Christmas, making them an ideal festive gift.
To bid in the silent auction:
Email the amount you wish to bid to [email protected] before midnight on Monday 12 December.
The reserve price per calendar is £20.
If you are one of the eight highest bidders, you will be notified by email on Tuesday 13 December and your calendar will be dispatched by first class post.